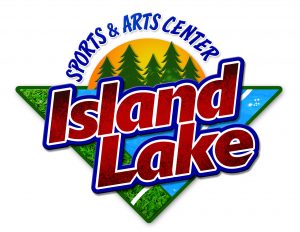 Hi Island Lake Families! It's hard to believe that it's that time of year already. "What time of year" you may be asking? Well, I'll tell you. It's time for our flying campers' parents to start booking their flights to and from Island Lake this summer! The following is all of the info you need whether your child is flying domestically, from South Florida, or internationally.
In order to facilitate a smooth travel day for our campers, we'd like everyone to arrive at and depart from NEWARK INTERNATIONAL AIRPORT within the same time frame. We ask that all children arrive and depart from Newark as close to 12 o'clock noon as possible. By keeping flights within these parameters we are able to ensure that our campers are at the airport for a minimal amount of time. Please contact Wendy prior to booking your children's tickets to confirm flight times: 954-688-9527 or wendy@islandlake.com. Upon booking your children's flights, e-mail Wendy a copy of your children's tickets.
SOUTH FLORIDA FAMILIES– For South Florida families, we ask that you book your children on the same JetBlue flights so our Florida children can travel together. Once you book these flights, please forward a copy of the tickets to Wendy.
TO CAMP: JetBlue #306 Ft. Lauderdale to Newark 9:10am-12:05pm
FROM CAMP: JetBlue #305 Newark to Ft. Lauderdale 3:45pm- 6:47pm
INTERNATIONAL FAMILIES- We understand that children flying from international locations have limited flights to choose from. However, it is extremely important that you choose a flight that arrives at Newark airport as close to 12 o'clock noon as possible. We understand that it is a long day for your children, especially with the time change, so it is to their benefit to arrive at Newark early in the day so they can travel to camp with our other flying campers.
Regarding international return flights, we understand that the only departure times are usually in the evening hours. Please try to book your children to return as early in the evening as possible. We will provide staff and a camp vehicle to take those children with later flights to the airport separately from campers flying domestic earlier in the day.
FOR ALL FLYING CAMPERS- When booking flights, you will need to schedule "unaccompanied minor" arrangements for children under the age specific to each airline. An Island Lake staff member will escort children who fly as unaccompanied minors from their gate upon arrival and to their departure gate for their return trip. We will provide a staff member's name and identification information for you to share with the airlines in June.   If your children are older and there are no unaccompanied minors on your children's flight, our staff will meet those campers at the security checkpoint upon their arrival.
CAMP DATES
SESSION 1: Saturday, June 24- Saturday, July 22
SESSION 2: Saturday, July 22- Saturday, August 12
As a reminder, please contact Wendy to discuss your children's arrival and departure flight times prior issuing your children's tickets: wendy@islandlake.com. After booking your children's flights, e-mail Wendy a copy of the ticket. Additional traveling day information will be sent to you in June, prior to the start of camp. If you have any questions with regards to your children's travel to/from camp, please contact Wendy and she will be happy to help you further. We look forward to making your children's travel days as smooth as possible.