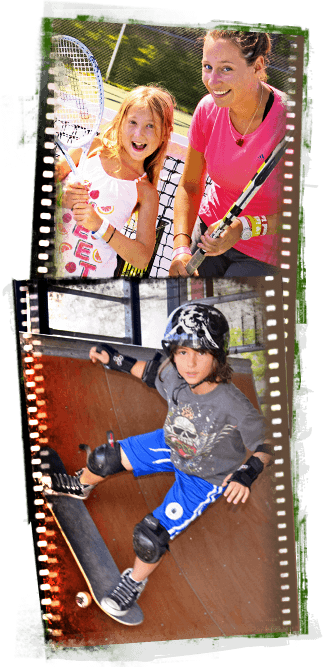 As a first time camper at Island Lake, you will receive a lot of help in adjusting to camp life and choosing your activities. We have a Spring Open House at camp about two weeks before camp starts for all of our campers and their families. We offer tours of the camp and activities with other kids your age to help facilitate connections with other campers. This year, it also offers you an opportunity to drop off your luggage and see our newly renovated bunks and other camp improvements.
Prior to camp, you will choose the three majors you would like to focus on every day for the duration of the camp session. However, we have found that once at camp, you may try a new activity as a minor and fall in love with it. If this happens (and we expect it will for some campers), you are more than welcome to change a major with our Program Director. Your counselors are happy to help you pick your minors each day.
When you arrive at camp, you will be greeted by your counselors and any bunk mates that have arrived before you. Once everyone has arrived, your bunk will play some games to help everyone get to know one another. It is our goal to help you feel welcomed and make friends from day one.
Many first time campers are concerned about being "homesick". Since every child is different, we handle each case of homesickness individually. What works for some campers may not work for others. We tailor our approach to your specific needs and what we feel will work best for you. We are confident that with the assistance of our staff, we can help you overcome homesickness so you can enjoy your experience at Island Lake.