Craig (known as Odie) and Monica Odiorne bring over 35 years of combined camping experience to Island Lake and they cannot imagine a summer without camp! Odie has worked at camps in both Maine and Pennsylvania as a Head Counselor, Ropes Course Director, Assistant Director and as a Director. In addition to overseeing boys area, Odie leads all camp operations, facility improvements, food service and camper recruitment. Monica, who has a degree in Child Psychology, started off running tennis programs for several camps in Pennsylvania before becoming a Girls Head Counselor and then a Director. As a Director, she oversees all of girls area and leads staffing, staff development and health center management.
Odie and Monica's roots in camp run deep. They originally met at camp 15 years ago. The following summer on the second night of color war, Odie got down on one knee on stage of the rec hall and proposed to Monica. They now have a son named Austin who has grown up at camp and has been in a bunk since he was just four years old!
Their passion for everything camp and working with kids is undeniable. As Directors, they make it their job to know every camper and create a positive environment where kids can try new things and pursue the interests they love. Odie enjoys boating, fishing, music, and ultimate frisbee while Monica loves Zumba and tennis. Campers at heart, they can often be found leading Odie's Ultimate Frisbee and Zumba with Monica during minors. They live for summers where they have the opportunity to create a warm and welcoming camp environment, work with staff, who become their extended family, and help children grow!
Craig ("Odie") & Monica Odiorne
Owners/Directors
odie@islandlake.com
monica@islandlake.com
954-242-7940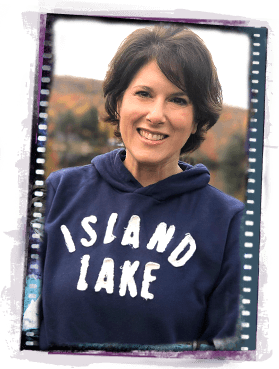 Stacey Rubinstein, Assistant Director
Stacey joined the Island Lake team in 2021 and was thrilled to once again work with Odie and Monica. Stacey spent 11 amazing summers as a camper and waterfront counselor at a sleepaway camp in New Hampshire and 3 years as an Assistant Director at a camp in the Poconos. Stacey's kindness and warmth helps parents and campers feel comfortable and excited about camp. Stacey loves art, music and hiking and is absolutely thrilled to have the opportunity to spend her summer days at camp and her non-summer days talking about camp. With a 20 year career in nonprofit management, she has worked for the Girl Scouts, YAI/National Institute for People with Disabilities, and as a management consultant for nonprofits. She is a lifelong volunteer, a Girl Scout leader, and president/co-founder of a local service organization which operates a food pantry and an emergency assistance fund. She also worked with a local day camp to facilitate its operations. She has a degree in Human Development and Family Studies from Cornell University and a Masters in Public Administration from NYU. Stacey lives in New Jersey with her husband Daryl and her twins Andrew and Alexis.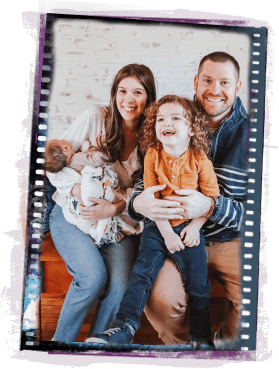 Dustin Hutton, Assistant Director
Dustin, a native of Oklahoma, has spent the entirety of his camping career at Island Lake progressing from a bunk and video counselor to a Department Head, Group Leader, Head Counselor, and finally, as a member of the year-round team. In his role as Assistant Director, Dustin is very involved in all aspects of hiring and training staff and he serves as a mentor to both staff and campers alike. He is also front and center in camp programming as he works on everything from evening activities to special events and trips. The chance to guide others in leadership, character, and compassion learned over the years is what drives his passion for Island Lake. With an appreciation for all of the ways you can grow at camp, he loves nothing more than working side by side with a counselor who he remembers as a first year camper. He graduated from the University of Oklahoma with a degree in Film. He currently resides in Massachusetts with Alyssa and his two children, Jackson and Maxwell. And while Dustin loves everything sports, he knows that being busy with two young kids means there is likely more watching and coaching games in his future over playing, and he can't wait.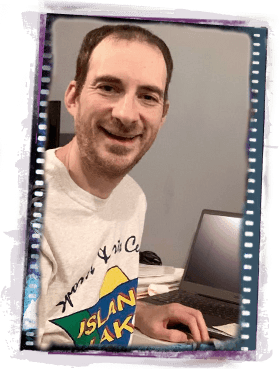 Craig Goldman, Office Manager
Craig grew up at Island Lake spending his summers first as a camper and then as a CIT. In 2003, he began working full-time in the camp office managing all administrative needs and ensuring everything from camp forms to billing runs smoothly. Craig is a valuable resource to new and returning families alike, and if you ever need anything, he is always in the office to help you out year round. As a lifetime Island Laker, he has strong ties to our camp community and an unparalleled knowledge of its inner workings and history. With a deep appreciation for the people who make up ILC, Craig considers himself lucky to leave the hustle and bustle of city life every summer for the opportunity to enjoy everything ILC offers (when he can escape the busy camp office). ILC's Theater is his favorite camp spot and outside of camp, Craig enjoys Hiking, Broadway Theater, and Tater Tots.