Summer is almost here and we are already back at our favorite place, Island Lake Camp! Not only is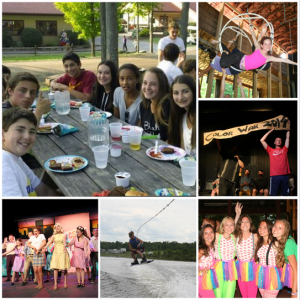 Summer 2015 going to be amazing, it's extra special because of our 30 year anniversary. To celebrate we picked just 30 things, out of hundreds, we are excited for this summer at ILC. Check them out and tell us what you're most excited for!
Opening Day!
Slumber parties with your camp friends every night
Make your own sundae on the 1st night of camp
5-year jackets (& 10-year ones too!)
Lazy Day – A chance to go out of camp and relax with your camp friends!
Dorney Park
Color War! – Get ready 2nd session
Matt's wake-up call- "Everybody up, everybody up, up, up, up!"
Field Trips – National Baseball Hall of Fame, canoe trips down the Delaware River, Coal Mine, Science Observatory, Houdini Museum
Circus Show – We had dreams of joining the circus as kids. Now we get to go each summer!
First annual teen tour to the west coast
Being in Starrucca, PA – It's always a beautiful day in Starrucca, PA
Our 30 Year Reunion! At the end of the summer we're celebrating 30 years of ILC with our alumni. We can't wait relive our favorite camp memories
Canteen tokens and of course, canteen!
Teen Trip to Boston and Martha's Vineyard with our 3rd session
2 words- Revival & Night!
Cookouts
Intercamps- We love to play sports against our neighboring Wayne County Camps!
Open House for our new campers on June 13th
Waterfront Fun!
Rookie Days – July 11th and July 18th
Socials- Dance the night away with your ILC friends.
Music Lunches
4th of July fireworks
Friendship bracelets
Color Run on the last day of camp
Theater performances & dance shows & rock performances & magic shows
Banquet night & all of the extravaganzas
Screaming as we fly on the giant swing
Spending the summer with our amazing friends in our favorite place on earth!