We can't believe the outpouring of messages and memories our camp community has shared with us these past few weeks. Reading them puts the biggest smiles on our faces! Here are more stories from our campers, alumni, and camp parents!
"I always tell people that Island Lake made me who I am in so many ways. To have the kind of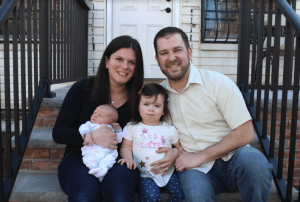 independence that camp allows for at such a young age helped me develop a sense of self you just don't get at home or at school.
I wasn't your typical camper success story. For the first few years, I'd cry in the bathroom on a nightly basis because I was so homesick. Going to camp was always preceded by weeks of anxiety, but I kept choosing to go back. I loved the format of activities that allowed me to build my own summer, and the kinds of things I had access to like a horse barn, a fully functioning circus, and a water skiing lake. I loved the community of kids and counselors and would pride myself on how many people I could get to know each session. Ultimately, it was worth the challenge of leaving my family and the comforts of my home for weeks at a time to experience all of these things.
Of course, with time the crying on my way to camp was replaced by crying when I had to leave. Tear stained notes from my parents buried in my luggage upon arrival were replaced with bus notes that I would keep close to my heart all throughout the school year. I became a ride or die Island Laker who grew from camper to CIT to counselor to a department head. Even now as a distant alumnus, I still get a rush of excitement when I picture myself walking up Island Lake Road.
On top of all this, the camp I selected when I was 9 years old led me to my husband and is, technically, the reason I have the beautiful family that I have today. After years away from camp I reconnected with Lisa Lee on a visit to ILC one summer. It was Lisa who invited me to join her kickball league that fall and who introduced me to Billy. The rest, as they say, is history. We have two beautiful girls who I hope can walk down Island Lake Road themselves one day." – Emily S., alumni (attended 10 years)
"ILC is by far the best time of the year for my son and I. He loves skating with Dan, swimming with Dylan or acting with Cory! I'm one of the nurses so whether it's a Med call or getting awakened at 0200 for someone with a fever it is definitely a good experience. Serving the campers or staff is a real pleasure! Matt and Wendy are great leaders and we can't wait for 2021 and the next Pickleball championship!!" – Kevin W., camp parent and staff
"ILC is the first camp that I went to and it was such a great experience for me as a Chinese kid to attend. At first, it was really hard to communicate with my bunkmate but everyone helped me so much and I really appreciate that! And this is probably why I took a 17 hours flight to the US again the second year to see all my friends in ILC. It has been 3 years since I last visited ILC. I really miss everyone there – I miss the Color War, I miss Sour patch a lot as well (oops). I'm preparing for university now and I hope at some point I will be able to visit there again!" – Sally X., alumni (attended 2 years)
"I packed my bags for Island Lake, an eager 18 years old looking to get some experience. Little did I know that 5 amazing summers later because of these experiences I found a career I love. I'll always cherish those summers and the memories, and hopefully can return one day to my second home." – Alex M., staff (5 years)