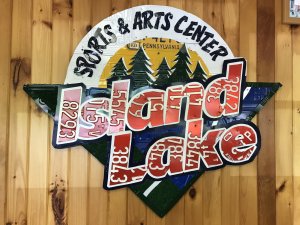 We're BAAAACCCKKKK!!!!!  It was with heartfelt excitement that I drove down Island Lake Road and entered my home away from home last week.  Over the past several days we've had great weather (for the most part) with the green grass and blue skies radiating the ILC landscape.  34 summers here at my home away from home and it never gets old. The thrill and elation associated with pulling into camp feels the same as it did when I was a kid.
Our pre-camp staff are already working hard to make sure camp looks beautiful for this upcoming summer.  We are so incredibly pumped for a fantastic summer 2019!  The only thing missing,…our campers!!!
Now that we are here in Starrucca, the office is currently open Monday through Saturday from 8:30am-5:00pm with a lunch break from 12:00-12:45pm.  Once camp begins the office will be open daily from 9am-9pm, 7 days a week.
Our packing list, equipment list, handbooks, policies, and in general, all important summer information can be found right here on our website under "Families" and then "Forms & Mailings."  Be sure to print them all out and read them to make sure you are well prepared for summer.
As always, if you have any questions about packing or anything else related to camp, feel free to call us here at camp at 570-798-2550.  As of today, only 18 more days until camp begins! ILC U HERE!!!