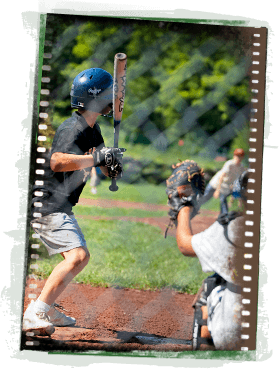 Welcome to the Island Lake experience where you, the camper, are given the opportunity to explore more than 75 exciting activities. Our philosophy of individualized programming allows you to pursue your own interests within a structured program. It's all about choice so you can find and do what you love. You will also meet campers, outside of your bunk, who have similar interests and this only expands your camp connections and friendships.
A summer at Island Lake is both fun and unique. Under the supervision of our highly-qualified and supportive staff, you will experience the excitement of challenge and the satisfaction of success. Your interests will be explored and at the same time you will be encouraged to try new things and step out of your comfort zone. You will gain the confidence that comes with the mastery of skills all while having fun with friends. Living among peers, you have a bunk experience and naturally learn independence but in the safety of our supportive camp environment. In addition to choosing your activities, we offer everything you are looking for in a camp experience from evening activities, special events, traditions and trip days.
At Island Lake we encourage you to develop your own interests while being a part of our camp family. Come join us for a fabulous summer as you explore all the fun and excitement waiting for you at SPORTS & ARTS CENTER AT ISLAND LAKE.