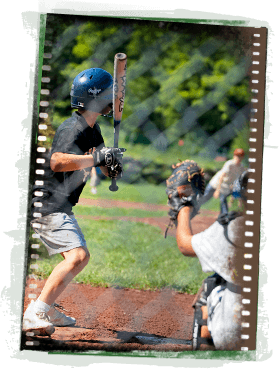 Welcome to the Island Lake experience where you, the camper, are given the opportunity to explore a multitude of exciting activities. Our philosophy of individualized programming allows you to pursue your own interests within a structured program.
A summer at Island Lake cannot be duplicated in any other environment. Under the supervision of our qualified, conscientious and nurturing staff, you will experience the excitement of challenge and the satisfaction of success. You will gain the poise and confidence that comes with the mastery of skills and the sociability developed living among your peers…..and you will always have fun.
Now come with us and explore the world of SPORTS & ARTS CENTER AT ISLAND LAKE.