Monthly Archives:
November 2017
We can't wait to see your campers this Saturday!
Reunion 2017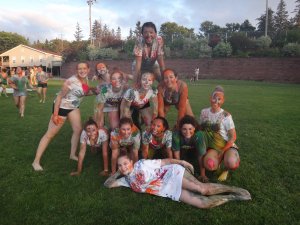 Hey ILC Parents! We hope you and your children had a fun-filled, safe Halloween filled with enough candy to last them a lifetime. We also hope your children SHARE all of their scrumptious treats with you! I'd love to post photos on our blog of our campers in their Halloween costumes. Please send pictures of your children all dressed up for their special day of trick-or-treating to [email protected]ke.com and I'll happily post them. Don't forget to include the name of their costume so I can label them properly.
All of us in the ILC winter offices are very excited for our CAMP REUNION on November 18th at Sportime USA in Elmsford, NY. The reunion will be held from 10am until 1pm and details are provided in all of our monthly newsletters since the summer. We look forward to seeing many of our campers and staff at our reunion that day, no RSVP necessary.
By now all of our ILC summer 2017 parents should have received an email from us with the link to our Island Lake Video Yearbook online. We hope you and your children have taken the opportunity to "chillax" with a bowl of popcorn to watch this amazing video filled with many exciting summer activities and memories. For an hour you can forget about the real world and truly feel a part of the ILC experience.
Are your kids still sharing their wonderful ILC memories with you? We sure hope so! Our summer 2018 countdown is in full swing, as camp will sneak up on us before we know it. As of November, 1st, only 234 days until Opening Day at Island Lake! In the meantime, you and your children can continue to view our daily summer photos, weekly videos, blogs, and Facebook, Twitter, and Instagram posts from this past summer.  We continue to post throughout the year on our blog as well as our Twitter, Facebook, and Instagram accounts so be sure to check them all out and "like" us.
Registration for summer 2018 is going very well thus far. If you have not yet registered your children for next summer, please don't put it off any longer! We truly do not want to turn away our loyal campers. You can enroll your children with the registration form we mail home with your monthly newsletters or you can download the form here on our website under "Island Lake Families" and then "Forms & Mailings".
Well, that's about it for now. We are sooooo excited and cannot wait to see many of our Island Lakers at our camp reunion on November 18th. Until then, ILC U THERE!