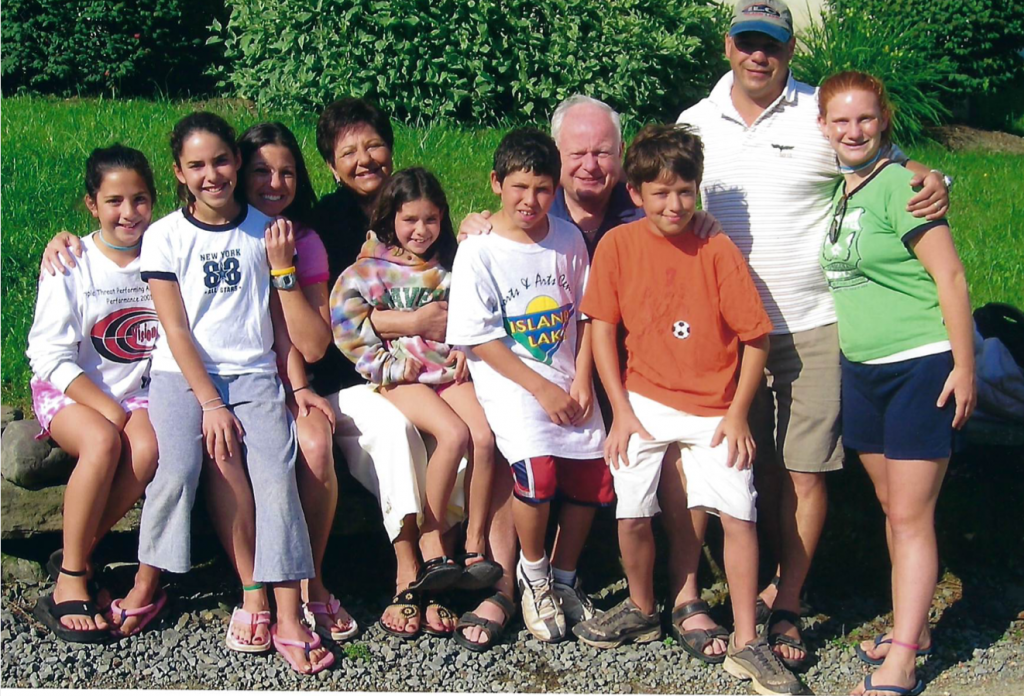 #thankyoubevandmike
Hi Island Lake families!  As summer draws to an end, it's still hard to believe that we didn't spend this season together with your children up at camp.  With safety as our first priority, we appreciate all of your support when we made the decision back in June to keep camp closed.  We are now starting to plan for summer 2021 at ILC, which we promise will be the best one yet!
This past summer would have been our 35th anniversary.  Back in 1986, Bev and Mike Stoltz, our parents, purchased camp to create a unique, incredible atmosphere for children to experience, create friendships, meet people from all over the world, and grow as individuals.  These former school teachers created a home where over the years, thousands of children attended and did all mentioned above:  formed life long friendships, strengthened their skills in a wide variety of activities, gained independence, and grew up in their own unique way.  Bev and Mike always put our campers' interests first and taught Matt and me (Wendy) to love and care for our Island Lakers as if they are our own.  I thank our parents for building a beautiful home for children and staff to feel safe, cared for, and loved each and every summer.  All children are unique and we've learned how to cater to each individual in a beautiful way to help them to excel and succeed at camp.  Our parents took everyone in under their wing and treated them as their own.  They had the biggest hearts and the greatest amount of love to give to so, so many.
We were devastated last September when our father, Mike, suddenly passed away.  It was heartbreaking for us, as well as our entire Island Lake family.  So many former campers and staff flew down to Florida to celebrate Mike's life and attend his funeral.  The love that we received truly helped me a great deal with the healing process as our family had to come to terms with our new normal.  During this time, our mom, Bev, suffered a terminal health condition that eventually took her life on what would have been our first day of camp, June 27th.  Unfortunately, with our country in its current conditions, we weren't able to celebrate Bev's life in the same manner that she most definitely deserved.
INTRODUCING OUR 1st ANNUAL #THANKYOUBEVANDMIKE DAY ON SOCIAL MEDIA:
Bev and Mike have had such an incredibly strong impact on so many lives throughout the years and we'd like to celebrate them on the one year anniversary that this world lost one of two amazing individuals.  On September 8th, we ask all of our campers and staff, current and past, to please post a memorable happy Island Lake Camp photo on social media (Facebook and/or Instagram) with the hashtag, #thankyoubevandmike.  We'd like to start this annual tradition to honor them both and thank them for all they have done for children throughout the years.  Matt and I are so lucky to have had them as our parents and we miss them more than anything in this world.  This is the least we can do to give back and say thank you for all they have done, both for us, as well as for our Island Lake family.